Winter Special: GIOVANNI
Single bed -1 person - minimum 3 nights
This offer has
EXPIRED
CONTACT US!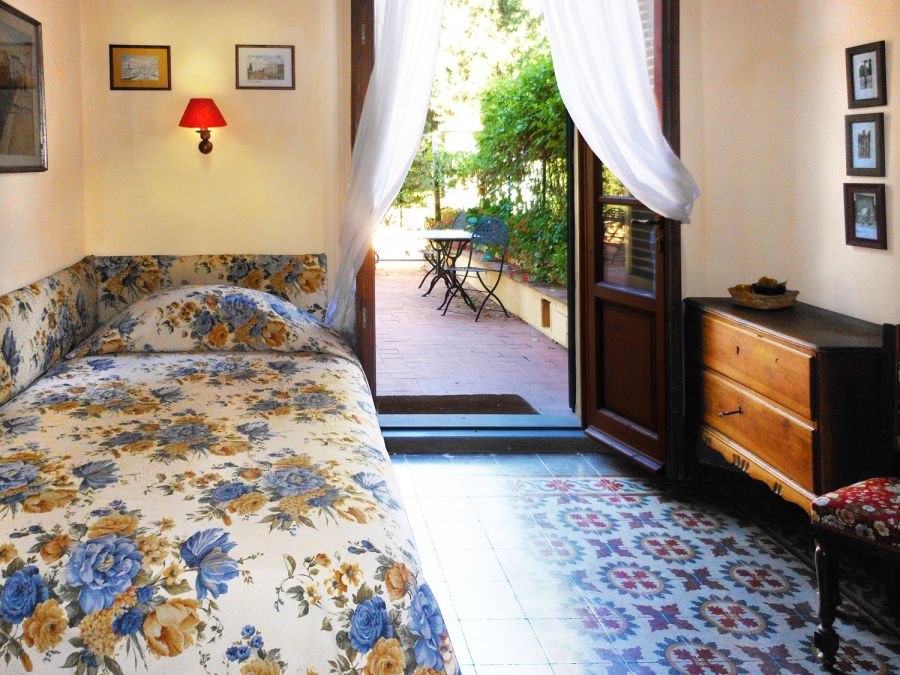 Studio flat facing large terrace.
This charming completely furnished flat is situated on the ground floor, where it faces the 3000 sqf. terrace of the Villa.
It includes:
living room with 110 cm (44 inches) single bed
breakfast nook with 2 chairs
kitchenette with electric stove, sink, refrigerator, pots and pens
bathroom with shower
gas heating
air conditioning
19" flat screenTV
Wi-Fi Internet connection
in-house laundry room with 2 washers and 2 dryers
NON REFUNDABLE OFFER
1 guest - 3 nights minimum
The Tourism Tax due to the Town of Florence is 3 EUR per person per night for a maximum of 7 nights.
Stop the cheapest fare for your holidays
Contact us directly:
This offer has
EXPIRED
CONTACT US!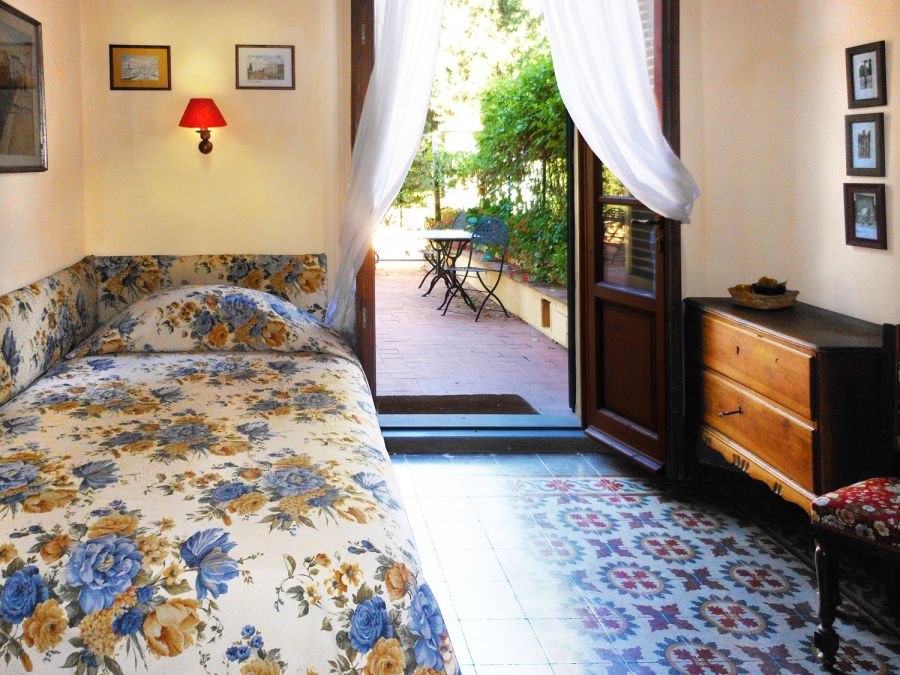 Lovely convenient apartment
" We loved our stay of 4 nights. We had helpful communications with Clara right up to our arrival, and she returned our last night to say goodbye and order us a taxi for a very early morning flight. The building was once a private villa. When it was converted into apartments, many original features were kept, like the lovely terrazzo floor in our unit. Furnishings were charming, the bathroom was large with an excellent tiled shower, and the bed was comfy. The fully equipped kitchen was handy for breakfast and snacks. We had quiet restful nights. We enjoyed the walk into the city center down a safe colorful street, but buses are available. The apartment is outside the traffic restricted area. We were able to drop off our bags and then turn in our rental car at the Hertz Sansovino office, without risking a fine for making a wrong turn to the downtown office. The apartments are a nice respite from the frenetic city center. We loved the apartment and the caring personal attention from Clara! "

21/12/2015
Tallpines | Colorado, US